How it All Began - My Journey Into the Beauty Industry
November 26, 2022 - Reading time: 10 minutes
Putting on cosmetics has always been one of my favorite hobbies. When I was a small child, I used to love to watch my mother put on her lipstick and foundation because I thought it was so interesting. I was curious as to what she did to achieve such flawless-looking skin. I would ask her if I could try some of her makeup, and she would let me apply a small dab of powder or blush on my cheeks. When I became a gymnast I started applying my own makeup and from then on, I was hooked. When I stopped training I still kept up my skills with makeup, and for a short time considered becoming a MUA.
Now that I am an adult, I have come to the conclusion that a job as a makeup artist is the ideal path for me to take. It combines two of my greatest interests: making other individuals look attractive and assisting others in gaining self-assurance. When I do someone's makeup, one of the things that I find most satisfying is witnessing the metamorphosis that takes place, not only on the surface but also on the inside. When my clients leave my chair, they feel like the very best version of themselves, and that is something that cannot be put a price on.
Why then do you want to become a makeup artist? For me, the answer is clear: doing so brings me joy. And if I could choose anything else to do with my life, it would be to focus on making the happiness of others a priority. To a regard that is what specializing in the field does, by making somebody look their best you are helping them feel their best, bring happiness in that manner is also very rewarding.
But it is much more than just skill.
Like with every art based profession you need to have both talent and networking skills. For many the notion that talent alone is not enough to make it in the competitive field of makeup artistry can be deterring; yet, it is important to understand that you need a lot more than that to be successful. Self-promotion is absolutely necessary if you want to establish a name for yourself in the fashion and beauty industry, just as it is in any other field of work.
There are a number of important things that you can do to advertise your abilities as a makeup artist and get your name out there in the world. To begin, you should think about establishing an online portfolio in the form of a website or a blog. Be sure to include images of your clients' before-and-after transformations, as well as any testimonials they may have to share with you. You can also reach a bigger audience by using social media sites like Instagram and Facebook which means I would need to dust off my old accounts.
You shouldn't just limit yourself to marketing your work on the internet; you should also think about showing off your talents in person. Attend local fashion shows or beauty events and offer your services as a makeup artist to the models or guests at these events. This is an excellent opportunity to meet prospective customers and to display your expertise.
That said, one must not discount the significance of word-of-mouth advertising. Ensure that your customers are pleased with the work that you have provided for them, and urge them to recommend you to their friends. As a makeup artist, your path to success will be paved for you if you focus on delivering high-caliber services and cultivating a solid reputation.
First Impressions Are Beauty's Business
There is no doubting the importance of a first impression, and in the beauty industry, your business card is typically the first sight of your work that potential clients see. Because of this, it is important to make a good first impression. Your business card is an essential piece of promotional material that can assist you in attracting new customers and promoting yourself as a professional makeup artist.
I have seen some very talented artists use some really terrible cards. They didn't set the tone for their skills right or they choose something that wasn't very flattering. For this aspect I was mindful that I chose the ones that both represented me and looked professional. The set that I settled on offered a mix of all of these aspects while looking a little bit cute and playful, not too much to distract from any one point but enough to feel right.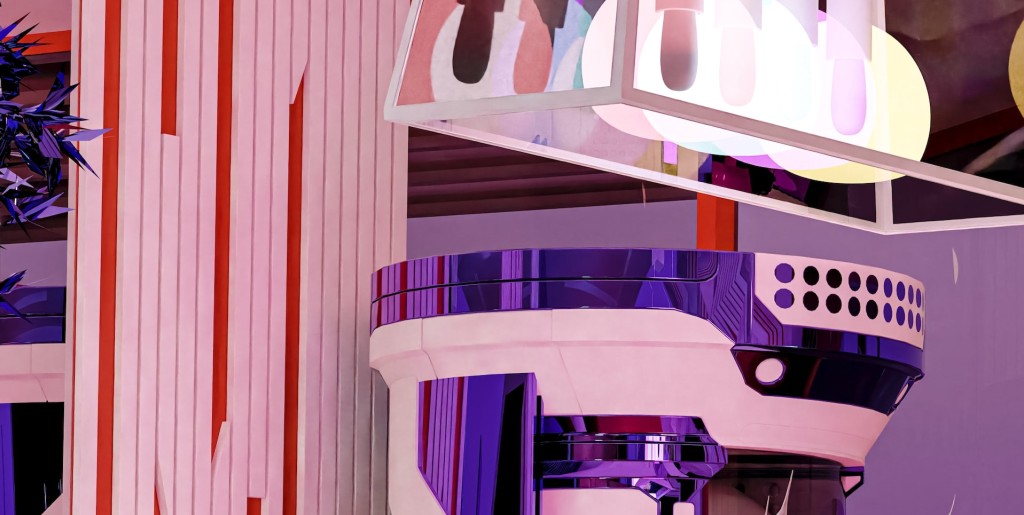 Using business cards effectively can be difficult, but here are some helpful hints:
1. Maintain an air of seriousness.
It is important that the professionalism of your brand is reflected on your business card. Select a high-quality paper material and finish, and steer clear of employing designs that are childish or gimmicky.
2. Make use of compelling imagery.
Use striking pictures on your business card so that it jumps out at potential customers when they see a stack of cards. If you are a makeup artist, you might want to use a close-up shot of one of the looks you've created with cosmetics. You may also make your card stand out by using a striking color scheme or unusual typography.
3. Be sure to include any pertinent information.
Make sure that your contact information is readily available and that it contains all of the pertinent particulars, such as your name, title, telephone number, email address, website URL, and social media handles.
4. Placement should be given careful consideration.
Take some time to plan out where you will place your business cards before you start handing them out. For instance, you may leave them at areas where the people who are most likely to become your customers would see them, such as hair salons, spas, or shops. Alternately, you may distribute them at beauty-industry-related gatherings such as events and meetups.
5. Keep in touch!
After you have handed someone your business card, it is important that you remember to follow up with them. Remember how important I said networking is once you have your foot in the door? There should never be an opportunity left untapped or a contact that is allowed to go cold. Send a short text message or email to the individual to thank them for their time and add a link to your website or portfolio so that they can learn more about your work. You may even choose to thank them for their time in person.
Regardless of how important it seems now there is no guarantee that in the future you may not be able to help one another in some way.
Important Skills to Learn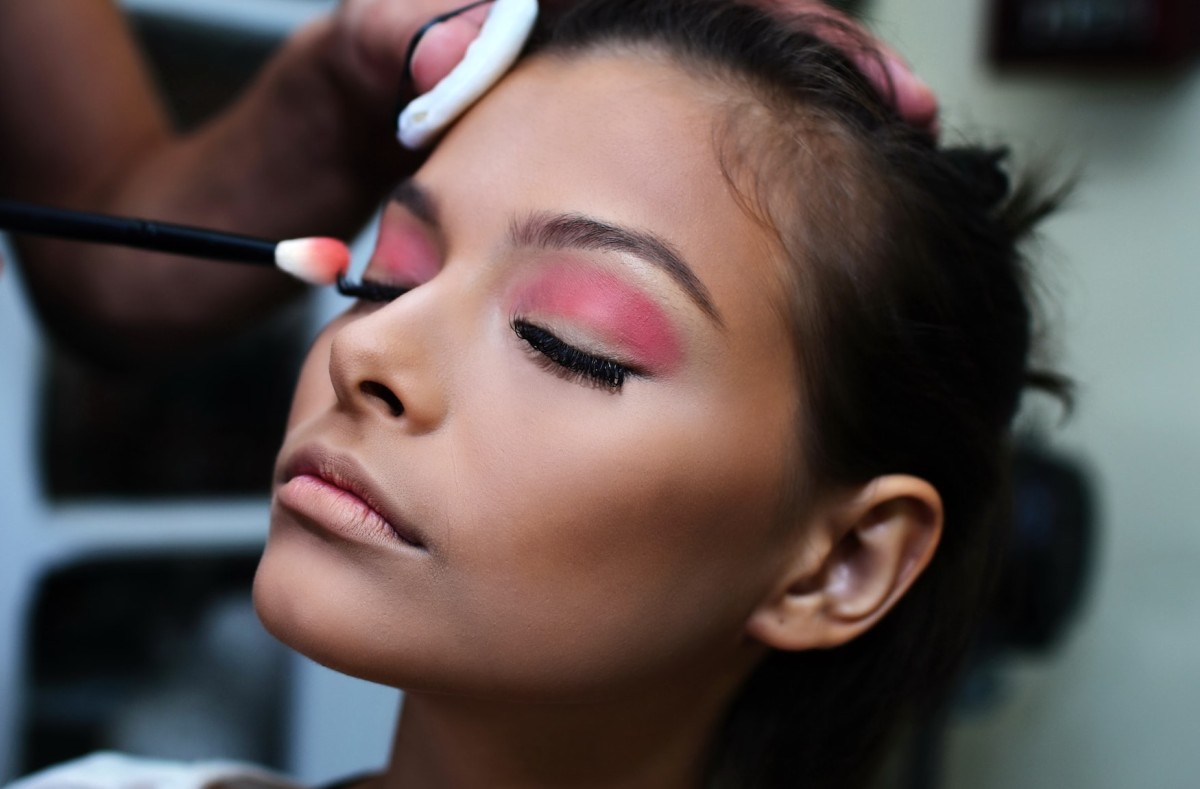 There are plenty of different aspect of beauty that a MUA can focus on, yet, there are some areas that you cannot ignore no matter whatever else you choose to include in your portfolio of skills. The list was given to me by an instructor when I first showed interest and I worked on each area, not until I was happy, but when the critique on how to improve them stopped.
Mix Colors for Optimum Results
As a makeup artist, one of the most important skills you can have is the ability to mix and match colors. Whether you're working with eyeshadows, lipsticks, or foundation, being able to create custom colors that complement your client's features is essential. With so many different products on the market, it can be overwhelming trying to figure out which shades to use. But with a little practice, mixing and matching colors will become second nature.
Apply Makeup That Flatters the Individual
Another important skill for makeup artists is knowing how to apply makeup in a way that is flattering for the individual. Everyone's face is different, so it's important to tailor your makeup application to each person. Some people may prefer a natural look while others want something more dramatic. It's your job to figure out what works best for each person and make them look their absolute best.
The Skill to Make Skin Look Even and Smooth
One of the most common concerns people have when it comes to their appearance is their skin. Whether they're dealing with acne, wrinkles, or dark spots, everyone wants to have smooth, even skin. As a makeup artist, part of your job is to help people achieve that goal. There are a variety of techniques you can use to make skin look smoother and more even, so don't be afraid to experiment until you find what works best.
Make Eyes Look Open and Vibrant
Another common concern people have is making their eyes look bright and awake. This can be especially difficult if someone has tired-looking eyes or dark circles. But luckily, there are a few tricks you can use as a makeup artist to help brighten up someone's appearance. From using white eyeliner to applying shimmery eyeshadow, there are plenty of ways to make eyes look brighter and more awake.
Creating Different Looks for Different Occasions
As a makeup artist, it's also important to be able to create different looks for different occasions. Whether someone is looking for a casual daytime look or a glamorous evening look, you should be able to provide them with what they need. People often book makeup artists for special occasions like weddings or parties, so it's important that you know how to create a variety of looks that will wow your clients.